Old Irving Park neighborhood boundaries include those of the original two farms developed here in the 1870s: Addison on the south, Montrose on the north, Pulaski on the east and the Milwaukee District North Line on the west (from Addison to Irving Park) continuing with the freight/Amtrak railroad tracks from Irving Park to Montrose (i.e., east of Knox Ave.). This historic and architecturally diverse area is conveniently located to two Metra stops, the CTA's Blue Line subway to downtown and O'Hare airport, and the junction of the Kennedy and Edens (90/94) expressways.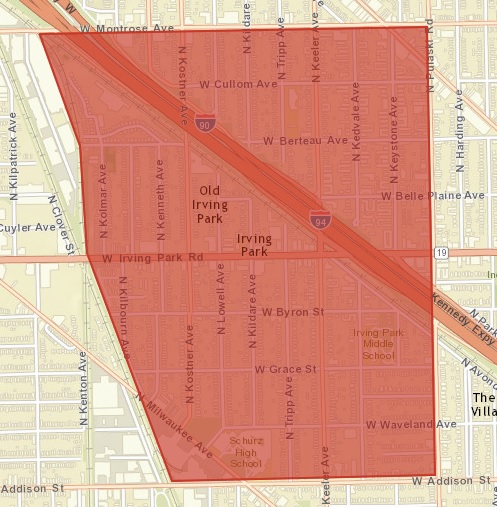 Old Irving Park Neighborhood Boundaries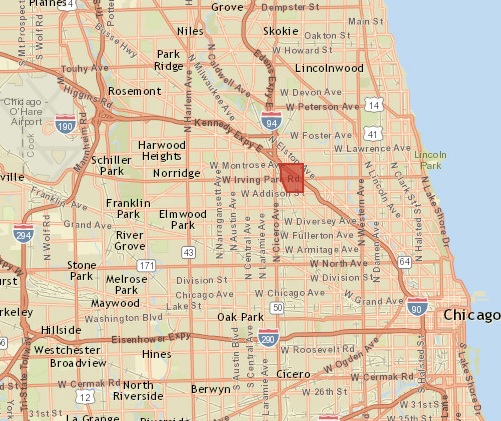 Old Irving Park Chicago Location
Click here for the City of Chicago's Zoning and Land Use Map.
Click here for a map depicting the various types of zoning in and around Old Irving Park.  This May 2017 map, provided by students from Northeastern Illinois University (NEIU) studying Geography and Environmental Science, is for general informational purposes only.  OIPA has not verified the accuracy of the contents.